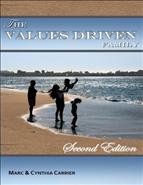 The atmosphere in the home is of utmost importance in maintaining positive inter-relationships at all levels within the family. If there is acceptance, forgiveness, and unconditional love expressed, then family members will more openly communicate their thoughts, feelings, and needs. Strong bonds of fellowship will help to ensure that the children will embrace the training and teachings of their parents; this is particularly important as emancipation nears.
One area of focus in developing a winning atmosphere, for us, was controlled speech. We all know how easy it is to complain to the children when the perpetual bombardment of even little things begins to overwhelm us as parents. How easy, also, to nag rather than proactively train and encourage—or even to just keep our mouths shut! Yet these empty (or negative) words rarely have any other effect other than to create an atmosphere of discouragement.
The Bible concurs that the tongue (specifically, our speech) is potentially the most damaging of all of the members of the body and, as such, is the most difficult to control (James 3:2-10). This is why we are admonished to watch our words carefully (Ephesians 4:29). It is important not only to refrain from inappropriate speech (such as quarreling—see 1 Timothy 2:8) but also to replace it with thanksgiving that glorifies God (Ephesians 5:4) and edifies others. What does the Word say about how we are to achieve this goal?
First, don't start an argument (Proverbs 17:14). Sounds simple, but we all know how much self-control it requires! It's especially difficult in the family, where we all know each other's shortcomings and sensitive spots and we are so tempted to push those buttons.
In particular, the Bible cautions about a quarrelsome wife (Proverbs 19:13, Proverbs 21:9, Proverbs 21:19, Proverbs 27:15-16). Especially if she is a homemaker, her heart, speech, and conduct greatly affect the atmosphere of the home on a day-to-day basis. The Bible equally warns a father not to exasperate his children (Ephesians 6:4), which also translates as "do not irritate" your children (AMP) and "don't make your children angry" (NLT); The Message paraphrase links this with not coming down too hard on them. Even though actions may speak louder than words, our words certainly influence our relationships.
As such, if an argument starts, do what you can to stop it. That may just mean that if your spouse makes a comment, you refuse to take the bait (Proverbs 12:16, Proverbs 17:28, Proverbs 19:11, Proverbs 20:3). Then, take the next step and respond in love. Kindness and understanding can help diffuse a situation that is escalating in a negative direction (Proverbs 15:1).
Arguments and strife often occur because we give in to the expression of anger. Although anger is a natural emotion, it must be controlled (Ephesians 4:26a, Proverbs 29:11), for the Scriptures tell us clearly that "man's anger does not bring about the righteous life that God desires" (James 1:20).
Let's face it, though—children seem to always find ways of driving parents crazy. They have the ability to just wear our patience to the breaking point. Parents are extremely susceptible to lashing out at their children when reaching this critical stage. Therefore, we need to redouble our efforts as frustration builds, to ensure that we are not abusing our position of authority or being hurtful.
Before we began to proactively train our children in proper and expected behaviors, and before we were consistently living and teaching all of the core values with balanced training, encouragement, and discipline, we often found ourselves yelling in response to our children's misbehaviors. We were not merely raising our voices to make an emphatic point to the child (which is certainly effective and sometimes necessary); we were acting out of emotion and using our voices to punish in anger. When it is a result of anger, yelling is not acceptable, and in fact it is counterproductive in regard to training a child in righteousness. Parents must collect themselves first and speak appropriately, in love.
For the sake of team building, at those times when we had raised our voices in anger, we made sure to take the time to restore our children's hearts. It is incredibly cleansing (and an excellent example) if we humble ourselves and apologize for any overreaction or loss of control. Clearing the air in this way is in keeping with the biblical instruction of not letting the sun go down on our anger (Ephesians 4:26). It also helped to ensure that our imperfections as parents would not give Satan a foothold in our children's hearts.
Excerpted from The Values-Driven Family