The idea of young children "learning through play" has always been a favorite of mine. And while our older children typically fall into textbooks and other methods of rote learning, I encourage learning through play a great deal in the children's early years. It is easy to catch them playing house, taking care of baby dolls, "churching," mimicking the use of tools, and pretending any number of things. As they go, they learn naturally how things work, and it is easy to "scaffold" their learning: introducing a new skill, word, or idea with an added prop, a short conversation, or follow-up book or activity.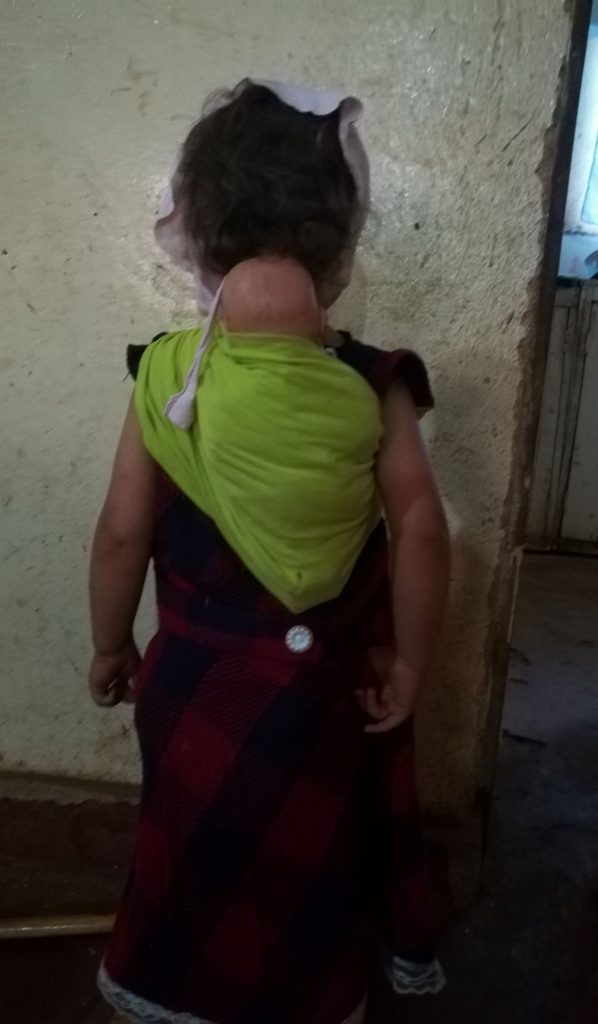 I suppose I am not the only parent who has watched with tenderness as a little girl wraps her baby doll and pats it to sleep with a soft lullaby. Yet the same child may later comfort her baby's crying for a time and then snap, "Oh, be quiet!" and put it down in its bed with a frustrated sigh.
Or, a little boy's dramatic play involves picking up a rectangular wooden block and putting it to his ear: "Hello?" "I'm fine, how are you?" And then he sits down on the couch and punches some buttons on his "phone" and "scrolls" with his finger as he gazes at the imaginary screen with interest.
Over the years, I have paid close attention to my Littles' dramatic play and asked myself, "What are they learning?" Because their play is, to a great extent, the processing of real life. What they pick up at a young age may be what they repeat when they have children of their own. The occasions of seeing my children become absorbed in a block "phone" have been few and far between, but when I see it I know I have not been the best example in that area and it prompts me to be a little more disciplined. When a young "mother" becomes frustrated with her crying baby, I know that I need to pray and practice having a gentler and quieter spirit.
I can get a good idea of the tone of our home, what kinds of words and expressions are commonly used, and how things are going in inter-personal relationships just by quietly observing my children about their play. And if I see that their behavior could use some positive encouragement, their play time is a good time for that training: "Oh, your poor baby will be so sad if you are frustrated with her! I know it's hard, but let's try something else to make her stop crying."
Also on the subject of learning through play, I have found (since being in Kenya) that many toys can be successfully eliminated in this process. While my older girls once had a plastic kitchen play set, my pre-school daughter now uses my real pots and pans and whatever else she can acquire, and sets up a temporary "kitchen" in her bed or a corner of the living room. If she's outside, she will use old aluminum cans, discarded plastic containers, and sticks. I don't think she's missed out on much; in fact, I think the added creativity has been a benefit to her.
It seems that "simplifying" or "minimizing" is growing in popularity these days, and it's definitely something that we can use to our benefit when it comes to our children and their playthings. Not only does having fewer things help them to be more creative, but it can teach them contentment and thankfulness for what they do have.